I love to d-i-y even though I never finish what I start. I think these are clever ideas worth exploring.
An idea rug, painted with the dry brush technique with latex pain in 2 different shades. Click
here
to find out how.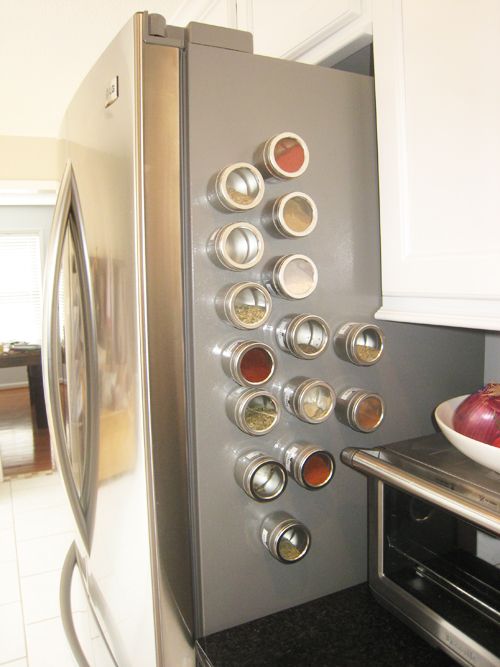 I will definitely do
this
as its SO practical for small kitchens. Herbs and spices at the side of the fridge. There's no need for extra storage area in the cabinet. Now, where do I get magnetic containers? *UPDATE: SAW 'em at ikea!
{via caitlin wilson}