My BIL got married about a month ago and it was a BIG, FAT, Indian wedding. What I love about Indian weddings is the fact that they are very bright events

(

LOVE!),

filled with rituals and celebrations that continue for several days. But what's really great is the fact that the ENTIRE family has a role in it e.g from the parents, to uncles and sister-in-laws and everything seems so personal. But what's not that great is, because of the sheer number of people involved, chaos sets in (... and I personally, deliberately avoided chaos for my wedding by getting only a trusted few to assist with the planning/decor). No matter how you plan it, I've learnt that chaos in an Indian wedding is inevitable because being everyone loves to talk and have a say in everything. BUT, I loved the spontainety of it all and how everyone loves to dance and have fun. I would love to post some pictures in due time but, meanwhile, I am loving (

over-used word alert

) the details of this wedding.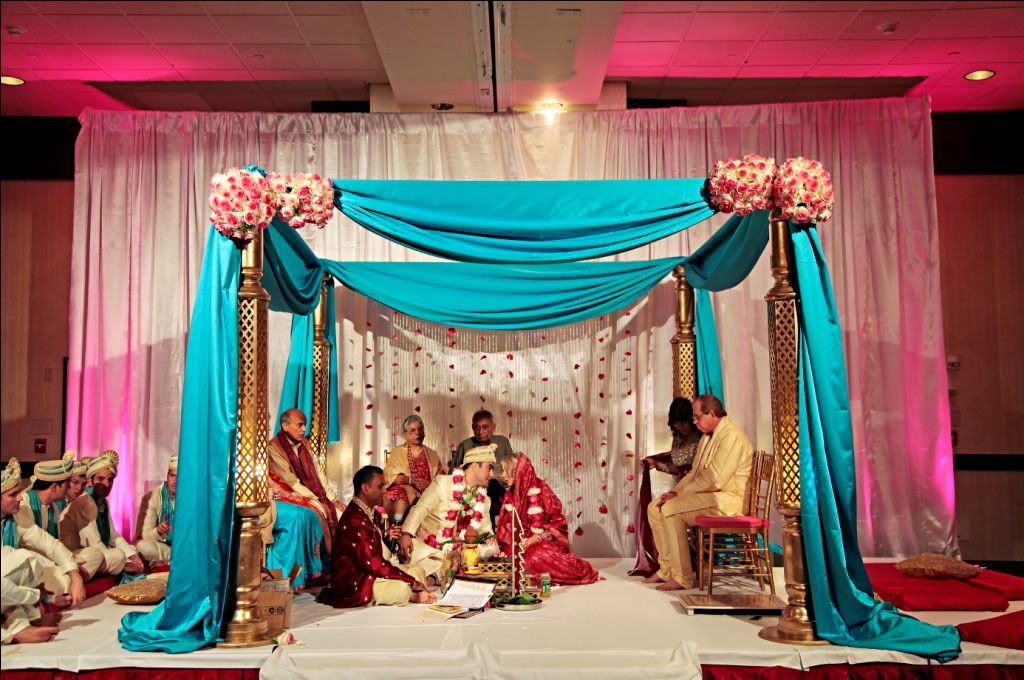 Check out them flower balls perched on the turquoise blue fabric. D-y-i-n-g! THAT my dears, is called DECOR!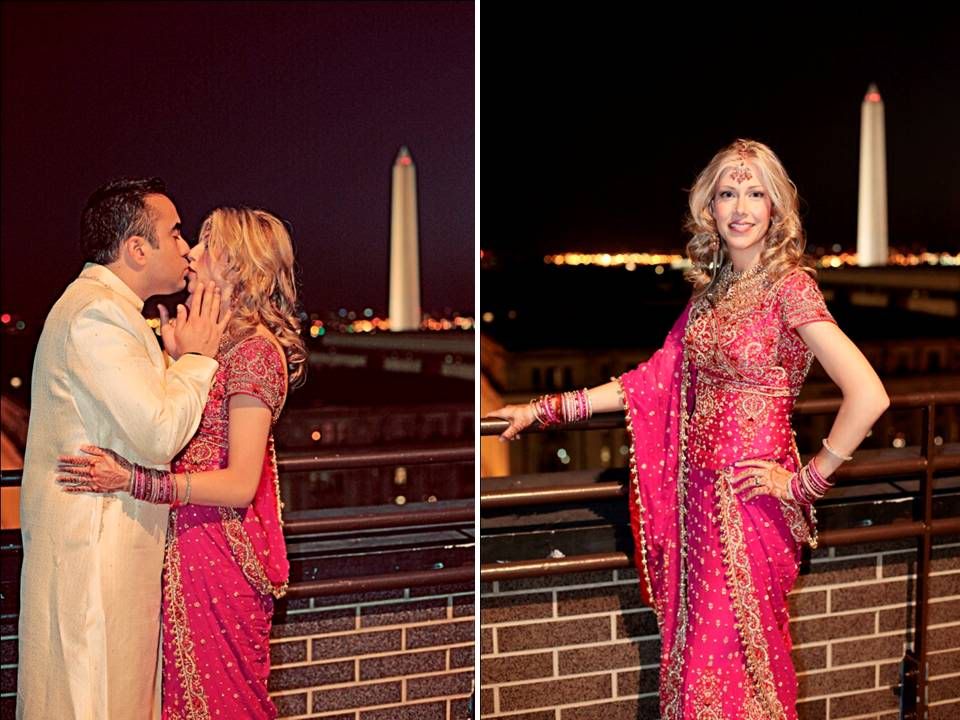 What a gorgeous bride. Fuschia is SO her color!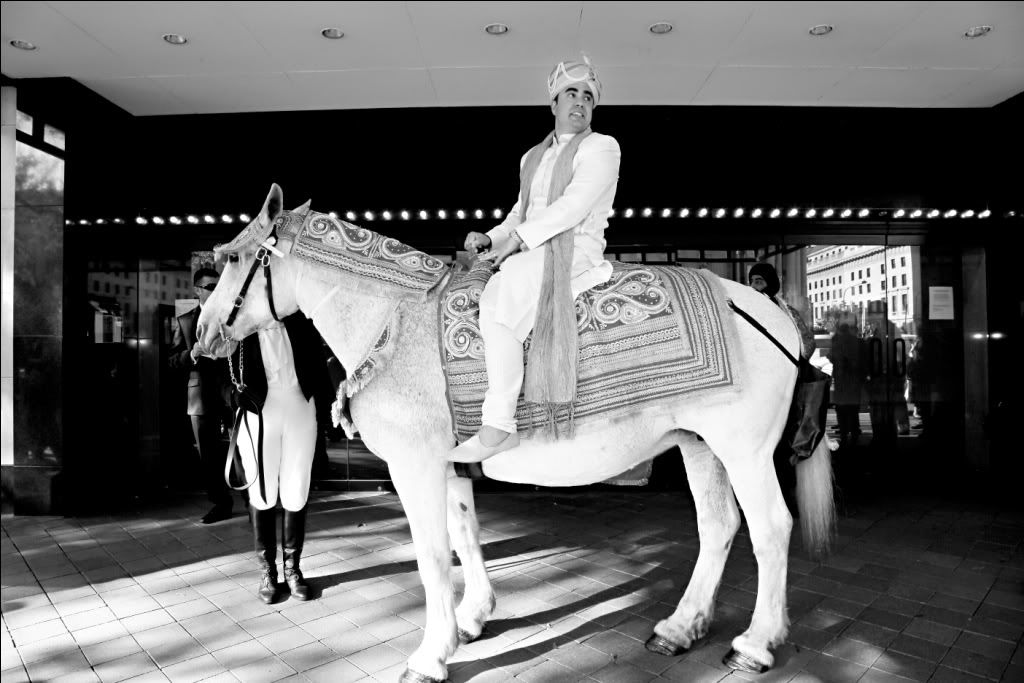 What is an Indian wedding without a horse?